Alumini Association China
On November 30, 2008, the President of Tokushima University (Dr. Aono) held the Inaugural Meeting for "TU Alumni Association for Foreign Students"in Shanghai, China.
In total, about 50 people (most of them were ex-international students or ex-foreign researchers in TU) attended the meeting and discussed on the management of the Association. It was thanks to the Ad Hoc Committee Members of 16 TU graduates and to their great contribution and continuous support that we could have the wonderful Inaugural Meeting for the Alumni Association. We sincerely would like to express our gratitude for their hard work for this Inaugural Meeting.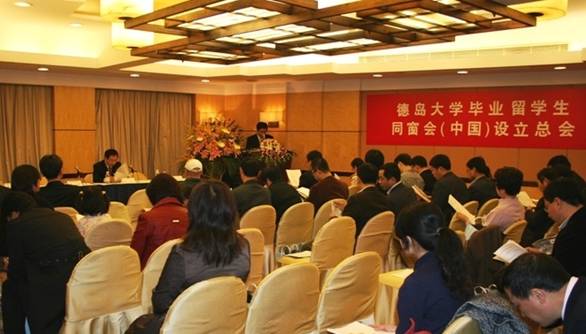 Chinese Alumni Students Discussing at the Inaugural Meeting
Following the Meeting, we had a round-table conference between the representatives from TU and the Alumni members. At the beginning of the conference, the TU President made short announcements on the future plans to strengthen its ties with the Alumni Association and expand its personnel network to the world, for example by establishing special reserves in the budget for the foreign researchers and students nominated by the Alumni Association. We hope these future plans deepen our friendship and ties with China.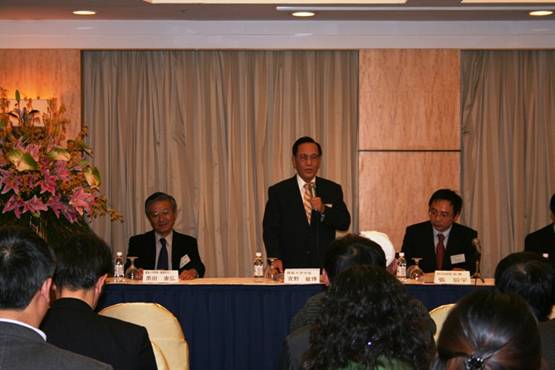 Speech by the UT President (Dr. Aono) at the Round-table Conference
After taking a ceremonial photograph with the conference attendants, we held a celebration with the Alumni members, their families and the representatives of the Tokushima companies that have been conducting their business in Shanghai. At the celebration, Alumni members from various parts of China renew their friendship with their old friends, having wonderful time with their ex-advisors and interacting with the representatives of the Tokushima companies.